2002 Home | History | Patrons and Members | Premise | Provisional List of Orders | Italian Language
Authority and Status of the ICOC | Principles involved in assessing the validity of Orders of Chivalry | Index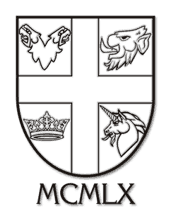 Provisional List of Orders
which have been scrutinised by the Commission and pronounced to be found valid, according to the principles developed in the Edinburgh report. The appended list does not include the names of Orders of reigning Royal Houses (1963).
Note:
In all cases where there has been any uncertainty in connection with Dynastic Orders, we have applied for information to the Chanceries or Secretariats of the Sovereign Houses concerned, and we have, as a matter of course, endorsed their point of view as to the Orders belonging to or under the protection of such Houses. Although some of these Orders are not being granted at present and could therefore be listed as "dormant", they are still jure sanguinis in the gift of their Sovereign Heads, who can at any time exercise their rights which have not been renounced.
---
(following open in new windows)
---
The Commission has, since its inception, published updated Registers of Orders of Chivalry (in 1964, 1970, 1978, 1996, 1998), with the latest having been issued in 2001. However, it has been decided to re-examine all previous material, and accordingly all the decisions made with regard to the editions from 1964 to 1998 have been critically re-examined and removed.